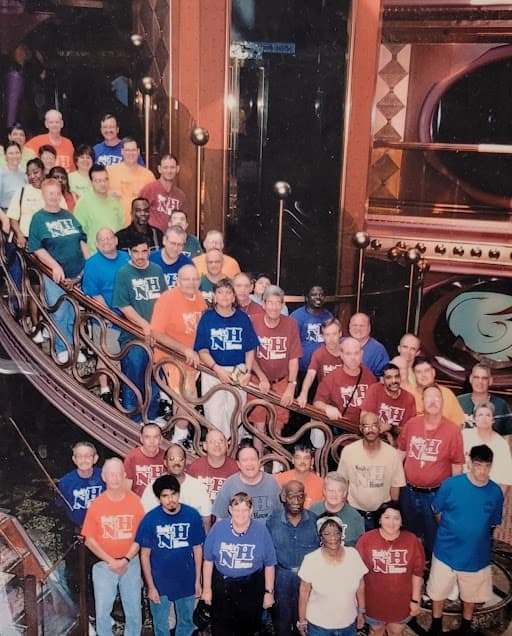 In July 1998, forty-five I/DD adults and their families faced an unexpected and devastating crisis. For economic reasons, the organization that provided their living arrangements for the last twenty-five years decided to close their Houston branch. The majority of residents from this facility had 30 days to find another home.
The residents and their families searched for other homes in Houston that assisted I/DD adults, but the harsh reality was that other alternatives were either too expensive or had more severe disabilities than that of the displaced residents. Alternatively, finding a facility outside of Houston and moving cities would be extremely challenging for the residents because they already had stable jobs, church affiliations, and family and friends in Houston. The residents and their families felt discouraged, as though they were caught in a terrible storm. How would they manage?
Little did they know that behind-the-scenes, help was on the way!
Two counselors, Paula Hammond, EdD, and Gabriella Rappaport, PhD who had been working in group therapy with the residents wanted to help. They asked several other staff members if they would continue working with the residents if suitable housing could be located. These staff members gladly agreed! On the very last day at the 11th hour, an apartment complex in Houston graciously agreed to house all the residents. With housing secured, an experienced staff on board, and hope on the horizon, Noah's House was born in August of 1998. The name "Noah's House" was appropriate because the terrible storm had passed, and sunny days were finally arriving!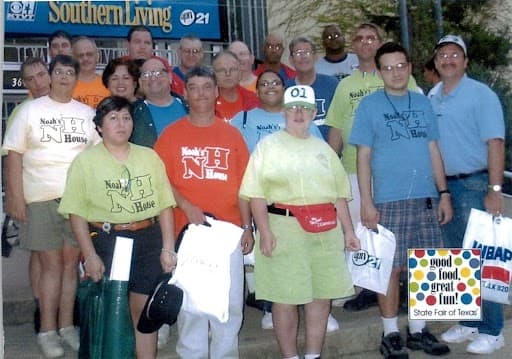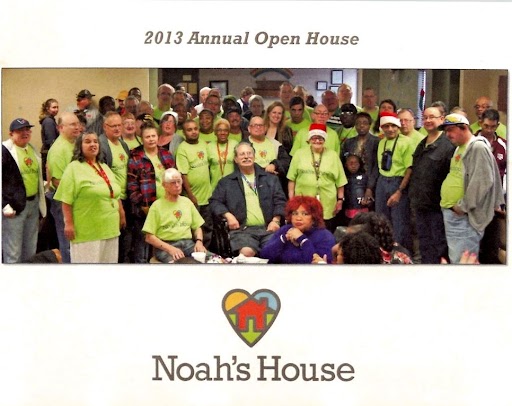 The apartment complex was home for many years, but there was always a dream to have one facility that was built specifically to serve the needs of I/DD adults. Through the generosity and care of many people and institutions, this dream finally became a reality. In 2009, the residents moved to a brand new 50-room building in Southwest Houston.Since 1998, Noah's House continues to be a thriving community of joyful and resilient residents. Over 81% of employable residents are working in the community, and an occupancy rate of over 92% has been maintained since moving into the new facility.We are deeply grateful for the last 20 years. With the help of people like you, we hope to continue blessing our residents and their families for many years to come.
Here's How You Can Help
Many I/DD adults experience something that can be avoided: ending up homeless, living in a restricted environment or lacking opportunities for growth, fulfillment or independence. Be a part of helping I/DD adults avoid this path by getting involved today!